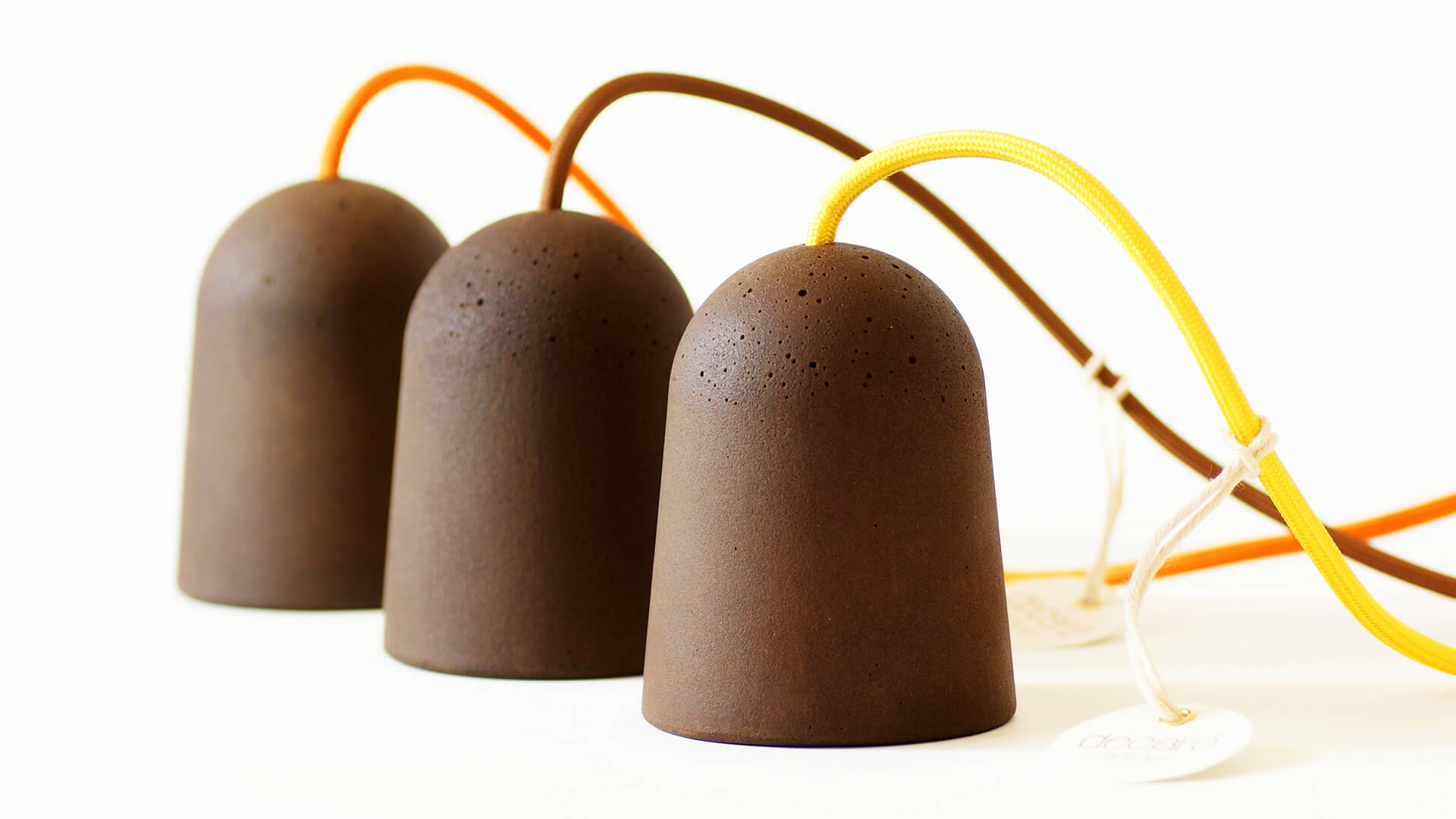 Its light color and smell when lit will take you back to a beautiful moment when you were drinking a hot cup of coffee, and its diffusor lets off a very soft light. Every lamp is unique due to the artisanal process.
Because of its small size and shape, it goes well in bars, kitchens, center tables and bedside tables. Our Koji S lamp made of coffee is a great option if being placed by itself or combined with multiple pieces.
The cord is made of fabric and it's available in many different colors which makes it easily adaptable for different environments.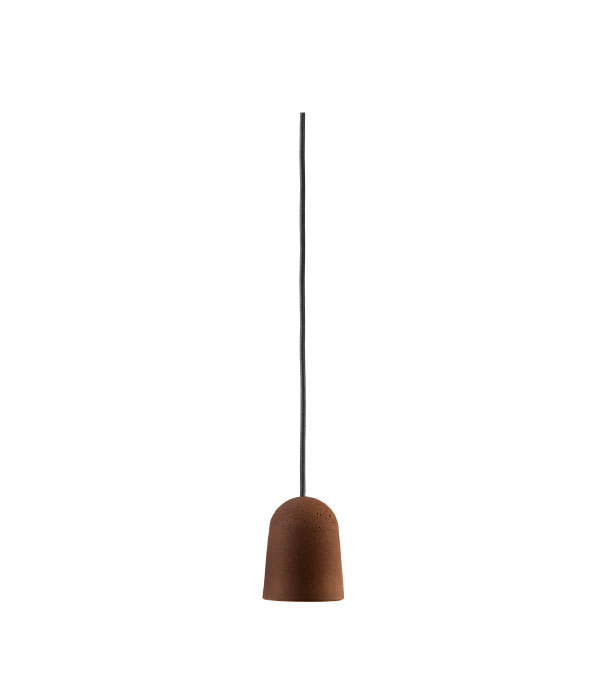 Material : decafé
Natural material made with coffee grounds.
Cord: Black textile 2m or 5m
Colors and special sizes available upon request.
Ceiling rose: Black
Available in white upon request.
Every piece is unique. The texture and color can slightly change due to the artisanal process.