Story
This material came into existence due to Raúl's restlessness and determination. Believing in a better world led him to take that great and valuable product of coffee out of the garbage.
Through an artisanal process based on culinary techniques, Raúl turned the used coffee grounds into amazing products. Coffee is a very common product that's known and consumed worldwide and on a daily basis. It's the second most commercialized good and it can be considered as a very valuable product that transports thousands of beautiful experiences every day. In Raúl Laurí's designs you can experience, smell and feel all of the sensations you can get out of a cup of coffee.
"Why not take advantage of all the emotional aspects that coffee has when we can turn them into beautiful pieces of design?"
— Raúl Laurí
The founders
decafé is around today thanks to the effort and teamwork of two unique professionals that love what they do and focus on even the smallest details.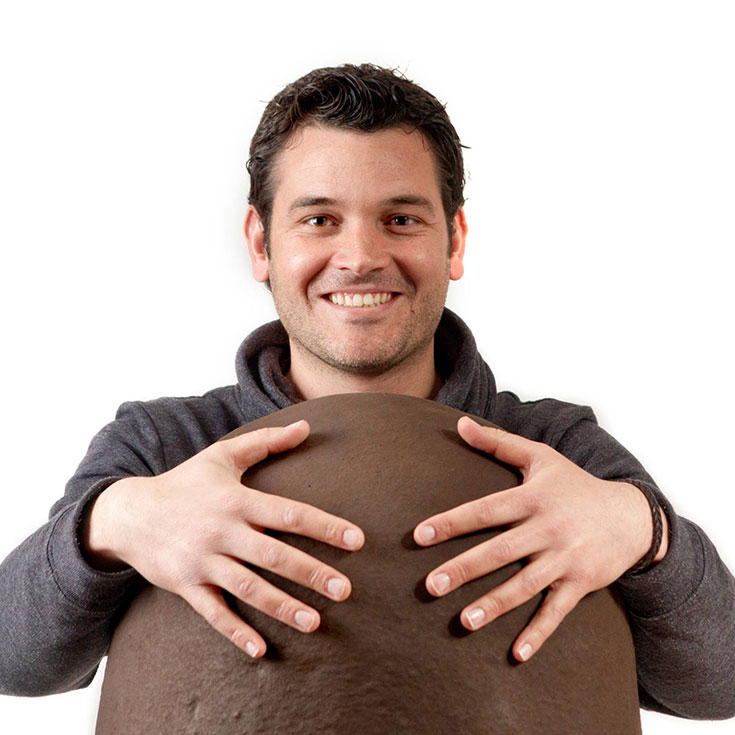 Raúl Laurí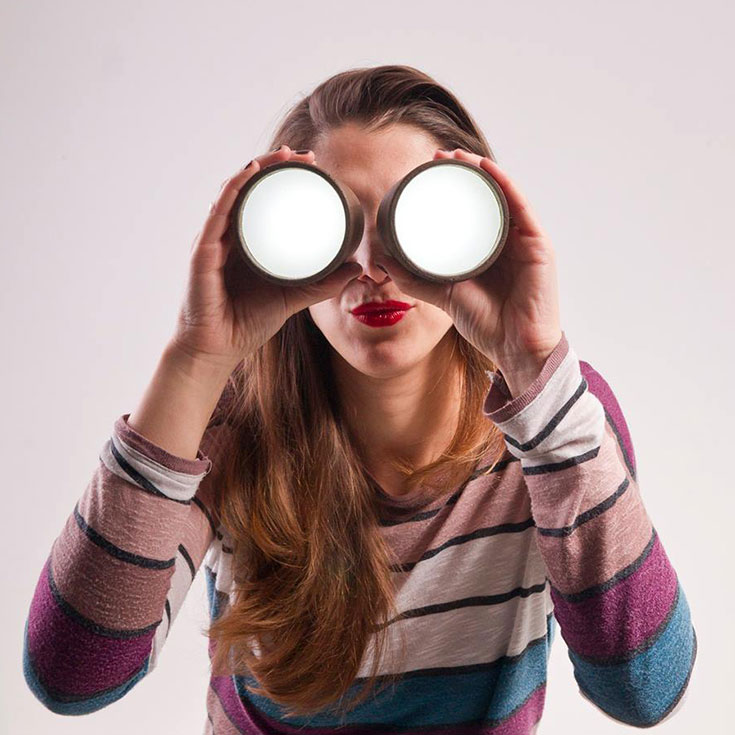 Mónica Serrano
What is decafé?
decafé is a material made from used coffee grounds, natural binding agents and mineral charges. Raúl Laurí is the creator of this patented material. Our designer is always worried about taking advantage of everyday waste although, for him, it's not waste but rather fundamental material that's in the wrong place.
Technical points to know about the material:
– Made out of used coffee grounds
– Completely biodegradable and environmentally friendly
– The material is 100% natural and ecological
– Not electrically conductive
– Resistant to temperatures up to 80°C
– Can be mechanized in some processes.
Sensory points:
– Smells like coffee
– It has a very pleasant feel to it
– Matt product
– It has a porous texture
– Its hardness is equivalent to ceramic
– It transmits the sensations that you can feel with a nice cup of coffee.
The final finish of the decafé pieces is high quality, respecting the very nature of coffee. Its color comes from the quality of the coffee. We use the used coffee grounds of Grade A, 100% arabica coffee.

How is it done?
All decafé products have a high quality finish. In our shop we pay a great amount of attention to every detail of all of our pieces, obtaining a unique product with character. Each process and product used on our pieces is eco-friendly.

The process is as follows:
1. Collect used coffee grounds and dry with natural resources
2. Mix used coffee grounds with natural binding agents
3. Transformation process by applying pressure and heat
4. Final finish: sand down, varnish, etc.