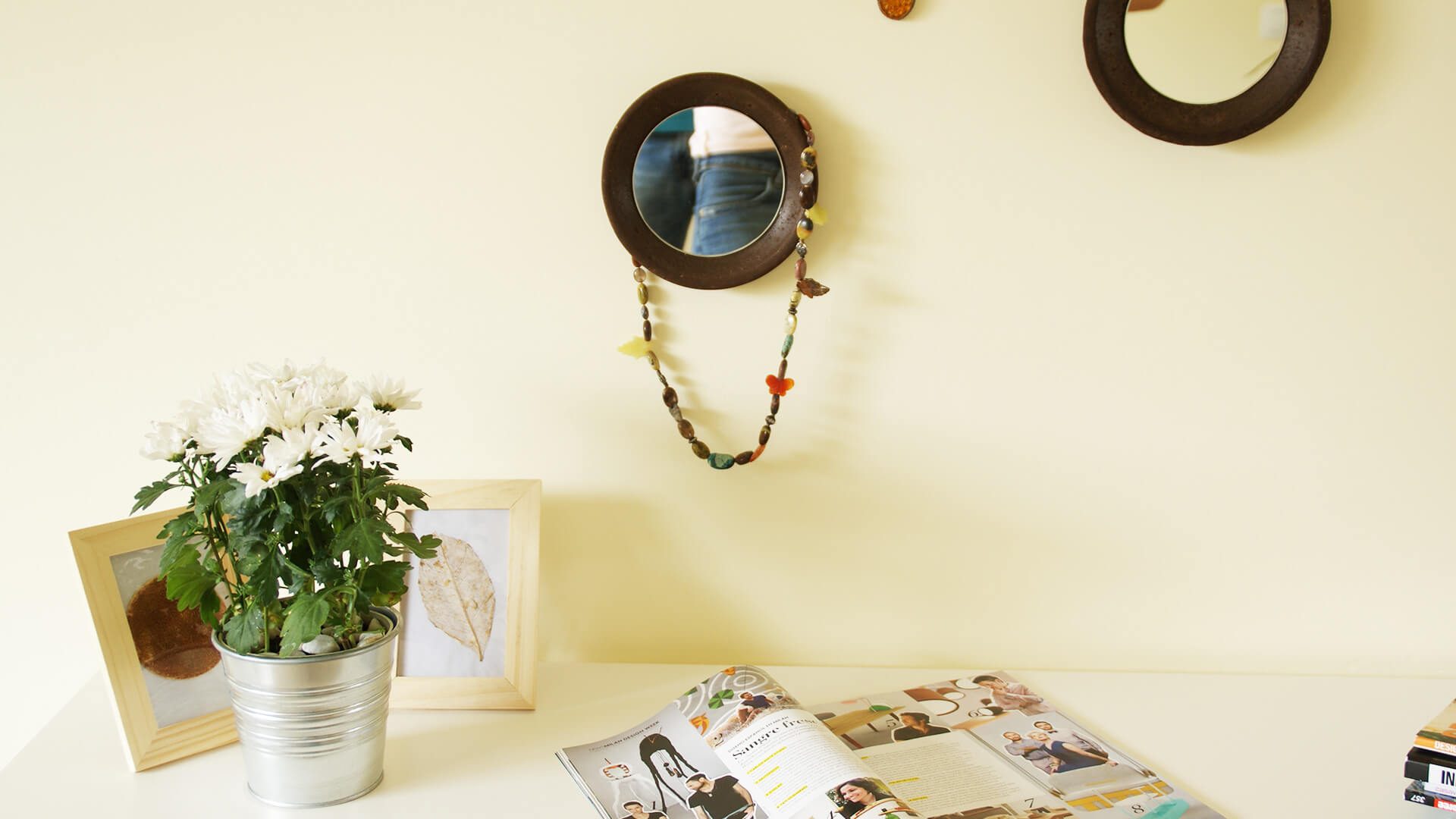 Iana
Wall mirror and accessory hanger
Iana is our most pampered decorative product. Its circular shape allows you to hang up delicate items such as scarves and jewelry accessories.
Combining several Iana mirrors will give your wall a fun and simple look. Iana brings us another step closer to the material and texture of decafé that we like so much. Its soft scent will make your finishing touches in front of the mirror as awakening as coffee.
Iana is one of our unique design accessories. You can buy it separately or in our special pack of three units.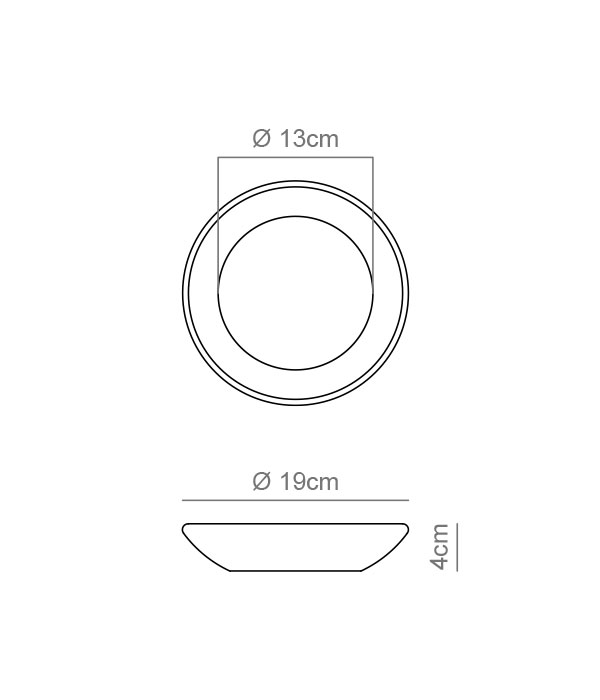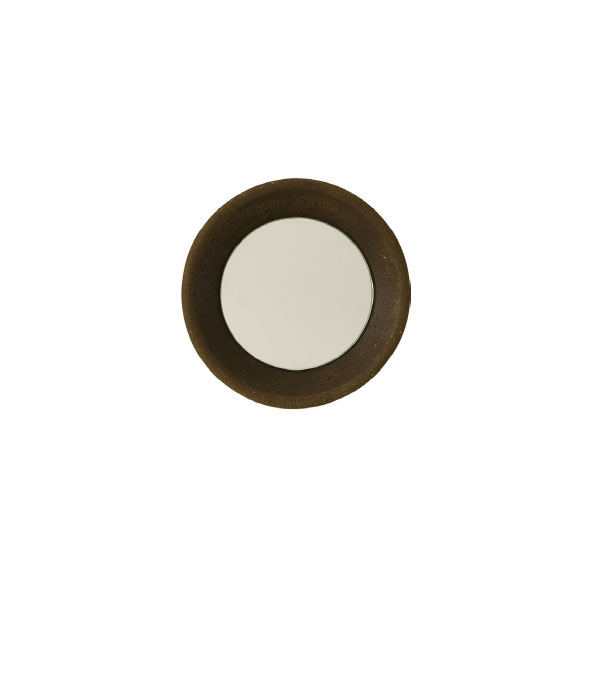 Material : decafé
Natural material made with coffee grounds.
Every piece is unique. The texture and color can slightly change due to the artisanal process.